12th Annual Dance for Justice (w/Tambo)
EVENT DETAILS
Join us for a night of live music, dance classes and performances, and homemade Mexican food!
What: Justice at Work's 12th Annual Dance for Justice w/Tambó
When: Friday, November 10th
6pm-9pm Dance for Justice:
Food, DJ, Dance Lesson, Live band (set 1)
9pm-1am Tambo Social Dance:
Live band (set 2), Dance Performances, Social Dancing
Where: Tambo Social, 41 Hampshire St. Cambridge, MA 02139
Why: To support workers in low-paying jobs!
 Sliding Scale Ticket Guide
Decide what feels right to you, then scroll below to buy your tickets.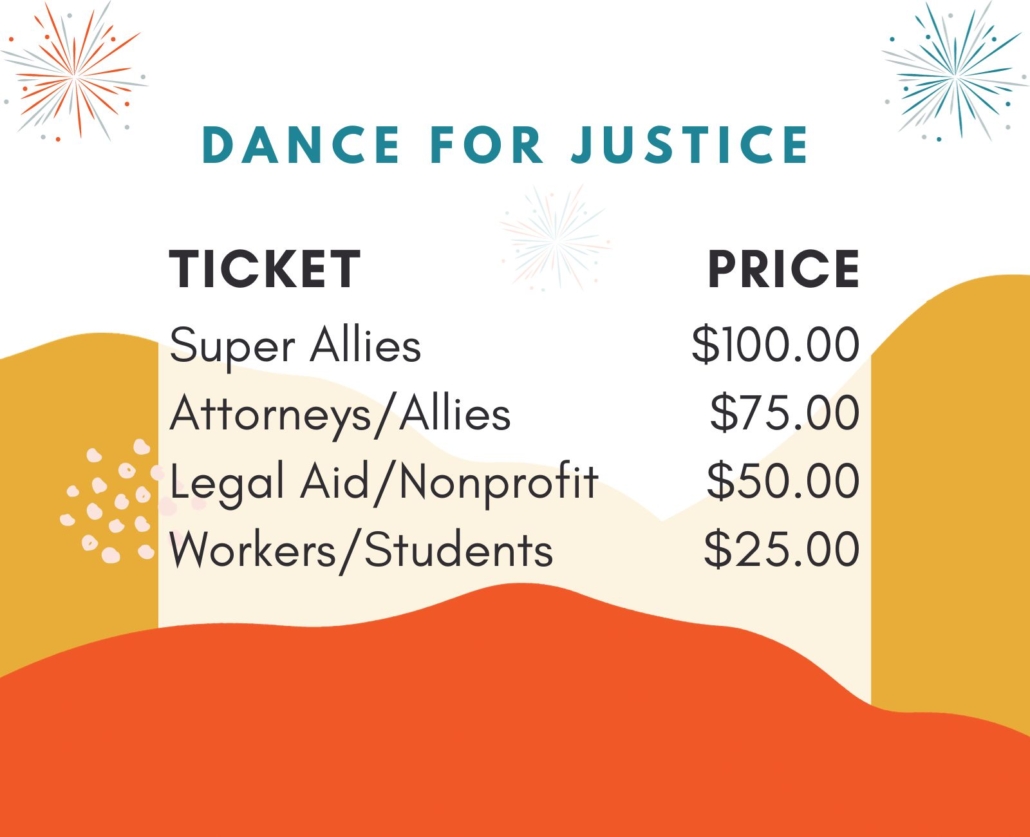 Use the form below to purchase your ticket! NOTE: Check the box and select # of tickets.